« Back to Composer Index
Anton Bruckner
Info
09/04/1824
Ansfelden, Austria
10/11/1896
Vienna, Austria
Austria
Romantic
Symphony

---
Biography
Bruckner and Mahler are sometimes compared, but it would be incorrect to assume that they were in any way alike. Certainly they both wrote long symphonies, but they had virtually nothing else in common. Mahler was a tormented, restless man with a tortured soul; Bruckner, a devout Catholic, was at peace with the world, his God, and himself. He was born into a family of schoolteachers and brought up to be one himself, in spite of his dislike for the task. After passing his examinations for a teaching license, he obtained a post at the St. Florian School of music in Austria, where he had been a pupil. He devoted all his spare time to playing the organ and quickly became an excellent virtuoso and very talented at improvisation. He began composing during these years and his first large work was the "Requiem in D Minor."
In 1853 he gave up teaching and moved to Vienna to study counterpoint, harmony, fugue, and thorough bass. At his final examination before a five]person commission of musicians, he improvised so brilliantly that one of the judges muttered: "He knows more than all of us together."
In 1856 Bruckner was appointed as organist at Linz Cathedral, a position he held for the next 12 years. In 1865 he went to a performance of Wagner's Tannhäuser and this was a turning point in his life. He moved away from organ music and towards orchestral writing, and his compositions became more romantic with Wagnerian touches and mannerisms. When he timidly approached "The Great Master" with sketches of a new symphony, Wagner, touched by the young composer's deference and humility but nevertheless impressed with the new work, gave him much encouragement.
Bruckner moved to Vienna in 1868 when he was appointed professor of counterpoint and organ at the Conservatory. He lived in a modest, three-room apartment in Vienna for the rest of his life, and was cared for by his maid Kathi, who gently persuaded him at night to go to bed and just as gently coaxed him into resuming composition the next morning.
His early years in Vienna must have been frustrating and humiliating. His repeated efforts to get his own music performed usually ended in refusal or disaster. He paid the musicians of the Vienna Philharmonic out of his own pocket – eight months of his salary for the "Mass in F Minor" performance and a year of his salary for his Second Symphony, but both works were rejected by critics and public. His Third Symphony, dedicated to Wagner, received vitriolic condemnation from the anti-Wagner faction, who, led by Eduard Hanslick, found Bruckner a convenient scapegoat upon which to unleash their wrath. These people booed, hissed, and jeered the work, conducted by Bruckner himself because no one else would conduct it, and most of the audience had walked out by the time the work ended.
Bruckner was rejected for reasons other than his music. He was physically odd; his head was too large for his body, he spoke and dressed like a peasant from the provinces, and he was obsequious to the point of irritation. The pro-Brahms faction also poured their wrath upon him when he criticized the Brahms symphonies, and he became the laughing stock of Vienna. Only his unshakable belief in God, Wagner, and his music kept him going. Throughout his life, he had a series of romances with girls or women, all of them very much younger than he, but he never married.
Another big turning point in Bruckner's life came in 1881 when his friend Hans Richter conducted his Fourth Symphony. It was a great success, and he was deeply moved. Even greater was his triumph at a performance of the Seventh Symphony in 1884 at a concert conducted by Artur Nikisch. Other performances of the Seventh Symphony soon followed. The public was suddenly wildly enthusiastic about the music of this old man whose talent had been shunned or despised for so many years. Recognition came to Bruckner after 50 years of struggle, and he spent the last 12 years of his life enjoying the recognition that should have been his much sooner. He died suddenly one afternoon while resting on his bed. He had been working on the finale of his Ninth Symphony, which is traditionally performed without the last movement because Bruckner left insufficient material for the work to be finished by others.
- Ted Wilks
---
Main Works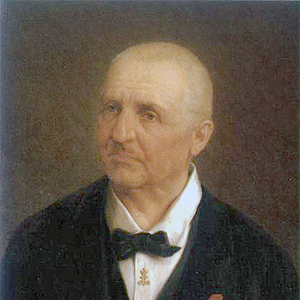 Share
Tweet
---
---
Last Updated: 2016-06-20 13:59:16