« Back to Composer Index
Paul Hindemith
Info
1895/11/16
-
1963/12/28
-
Germany
20th Century
Orchestral, Chamber, Opera, Ballet

---
Biography
Hindemith's musical career was quite varied. He is most noted for his work as a composer, but he supported himself early in his career as a performer and later used his knowledge of chamber music in an administrative capacity in marketing and public relations for the Donaueschingen Festival. But he always found time to compose. Much of his chamber music was written between 1917 and 1924 while he was performing. He also began teaching at the Berlin Musikhochschule while he was still working for the Festival.
Hindemith was very concerned about the role of music in society. Unlike Brecht, Hindemith did not believe that art's major purpose was it's message. He spent most of World War II espousing the value of "art for art's sake" and during this time moved to composing in the more public domain of the symphony and orchestra. His music also became much smoother and less contrapuntal during this period. Even with no obvious political motivations, his music would come under official disapproval by the Natzi government and he fled to Switzerland in 1938. He eventually moved to the United States and taught at Yale from 1940-1953; moved back to Switzerland and then to Germany where he died in 1963.
---
Main Works
Opera:
Cardillac (1926, rev. 1952)
Mathis der Maler (1935)
Die Harmonie der Welt (1957)
Ballet:
Nobilissima visione (1938)
The Four Temperaments (1940)
Orchestral MusicConcerto for Orchestra (1925)
Symphony Mathis der Maler (1934)
Der Schwanendreher [viola concerto] (1935)
Violin Concerto (1939)
Symphony in Eb (1940)
Cello Concerto (1940)
Symphonic Metamorphoses on Themes of Carl Maria von Weber (1943)
Piano Concerto (1945)
Clarinet Concerto (1947)
Horn Concerto (1949)
Symphony for Concert Band (1951)
Organ Concerto (1962)
Chamber Music:
6 String Quartets (1918-1945)
2 String Trios (1924, 1933)
Piano Music:
Ludus tonalis (1942)
3 Piano Sonatas (1936)
Piano Sonata for 4 hands (1938)
Suite "1922"
Songs and Choral Music:
Das Marienleben (1923, rev. 1948)
Das Unaufhörliche (1931)
Whitman Requiem "When Lilacs Last on the Dooryard Bloom'd" (1946)
Mass (1963)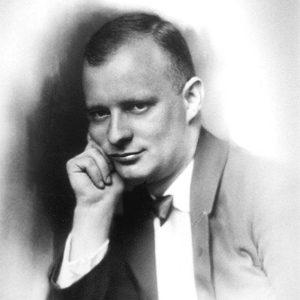 Share
Tweet
---
---
Last Updated: 2016-06-24 12:22:09