« Back to Composer Index
Thea Musgrave
Info
05/27/1928
Barnton, Edinburgh
-
-
Scotland
20th Century
Orchestral, Chamber, Opera

---
Biography
She began her studies at the University of Edinburgh under Sidney Newman and Hans Gal. After Edinburgh she moved on to the Conservatoire in Paris for four years, between 1950 and 1954 where she studied under Nadia Boulanger. Nadia Boulanger was an excellent teacher whose pupils have included the best European and American musicians including Stravinsky. Boulanger taught Musgrave tradition combined with technique and an attention to detail.
In 1970 Musgrave became a guest professor at the University of California, Santa Barbara, where she became increasingly involved in American musical life. Musgrave has resided in the United States since 1972. In 1974 she received the Koussevitzky Award; Musgrave has also received two Guggenheim Fellowships in 1974 and 1982. Other awards and accolades include two honorary degrees, a conferment of Honorary Degree of Doctor of Music from Glasgow University in June 1995 and an honorary degree in music from Smith College in 1979.
Musgrave's earlier works included instrumental concertos including the Clarinet Concerto and the Horn Concerto where she utilized spatial acoustics. Before the opera Musgrave wrote a succession of highly instrumental compositions. TheChamber Concertos Nos. 2 and 3 (1966), the Concerto for Orchestra (1967), and the Clarinet. Musgrave then turned her attention to the opera beginning with The Voice of Ariadne (1973) andMary, Queen of Scots (1977). In 1974 she composed Space Play that is considered the successor to her earlier chamber concertos.Recently Musgrave has been experimenting with electronic instruments and sound enhancing techniques to extend her musical range. Electronics play an important role in Golden Echo for horn, Niobe for oboe, and in Narcissus for flute and clarinet.
Myth has always been an important theme for Musgrave as is apparent from the titles of those works. Her works have also been focused on historical figures with epic lives. This style is apparent in one of her more recent works, Simon Bolivar, the opera that is probably her most significant work of the past decade. Since the completion of Simon Bolivar Musgrave has begun to return to the concertante form particularly with two of her works for unusual instruments, Autumn Sonatafor bass clarinet and Journey through a Japanese Landscape for marimba with wind orchestra. Other recent works include Helios for oboe concerto, Wild Winter for voice and viola, and A Medieval Summer for voice.
Some of her other most recent premiers were Songs for a Winter's Evening, for Soprano and orchestra, Threnody for clarinet and piano, Piccolo Play, for piccolo and piano, Postcards from Spain, for guitar solo, Phoenix Rising for the BBC Symphony Orchestra,Three Women - Queen, Slave, Mistress, and Celebration Day for chorus and orchestra. Musgrave's most remarkable achievement was her ability to achieve great respect for her work as a composer and conductor at a time when those positions were very uncommon for a woman. Her style has been constantly changing ranging from the epic hero to landscapes.
---
Main Works
Orchestral & Chamber:
Chamber Concertos Nos. 2 and 3 (1966)
Concerto for Orchestra (1967)
Clarinet
Opera:
The Voice of Ariadne (1973)
Mary, Queen of Scots (1977)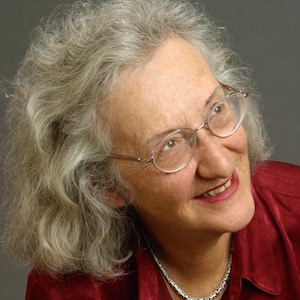 Share
Tweet
---
---
Last Updated: 2013-02-11 22:43:17