French horn
french horn
[English]
A term used in the 17th through the 20th century for the
horn
. The name comes from the British preference for the hunting horns produced by the French
instrument
makers of the late 17th century. The French makers developed the round coil that the
horn
has today. The British made a distinction between the
French horns
and the German horns, and eventually, all
horns
went by the name of
French horns
in the English speaking world.
Although still commonly seen on
sheet music
for
concert bands
and (especially in English speaking countries), the term
French Horn
has gone out of favor. In 1971 at the first general meeting of the International Horn Society, the organization officially reccomended that the
instrument
be referred to as the
horn
in the English language.
---
Example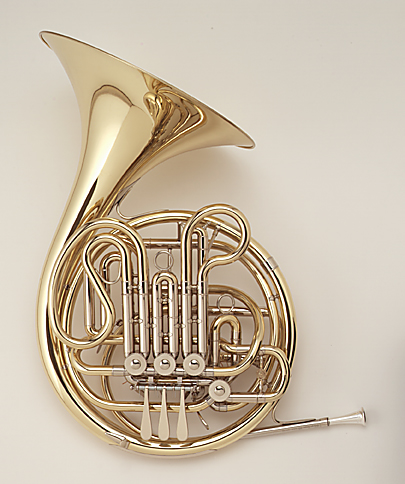 Photo courtesy of G. Leblanc Corporation
Felix Mendelssohn:
"A Midsummer Night's Dream"
, Nocturne
Maurice Ravel:
Boléro
(French horn)
Camille Saint-Säens: Samson and Delilah,
"Bacchanale"
---
See Also
[English]
horn
[French]
cor
(m)
[German]
Waldhorn
(n)
[Italian]
corno
(m)
Share
Tweet
---
Last Updated: 2016-05-25 14:24:40